https://www.foxnews.com/world/uk-maritime-groups-warns-of-incident-in-gulf-of-oman
A U.K. maritime safety group warned early Thursday of an unspecified incident in the Gulf of Oman, urging "extreme caution" amid U.S.-Iran tensions.
The United Kingdom Maritime Trade Operations — an arm of the British Navy — put out the alert early on Thursday but did not elaborate on what it was investigating.
The incident comes as Iranian media claimed — without offering any evidence — that two oil tankers had been targeted in the Gulf of Oman.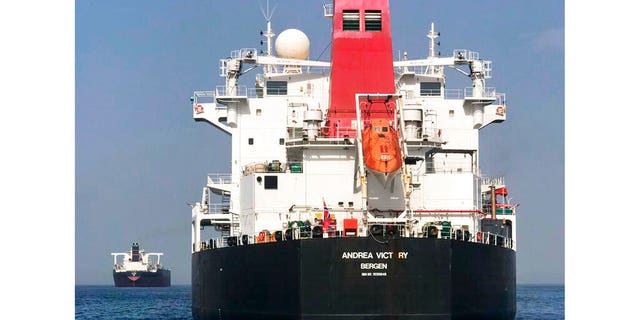 Cmdr. Joshua Frey, a spokesman for the U.S. Navy's Bahrain-based 5th Fleet, said he was "aware" of a reported incident in the area but declined to elaborate
JAPANESE PRIME MINISTER AND TRUMP ALLY SHINZO ABE VISITS TEHRAN TO HELP EASE US-IRAN TENSIONS
The timing was especially sensitive as Japanese Prime Minister Shinzo Abe was visiting Iran on a high-stakes diplomacy mission.
On Wednesday, after talks with Iranian President Hassan Rouhani, Abe warned that any "accidental conflict" that could be sparked amid the heightened U.S.-Iran tensions must be avoided.
The Associated Press contributed to this report.